You are here:
Home
>> F.A.Q.
F.A.Q.

Are the Runescape Gold transferred automatically?
No,after order placed, please contact us by live chat, one operator there will arrange a trade with you in game.we will then trade the Runescape Gold to your character in game.
What forms of payment do you accept?
We use PayPal for payment processing, and accept all PayPal payment types, including eCheck.
How are eChecks handled?
We accept PayPal eChecks, though we cannot send your credits until the eCheck payment completes (approximately 4 business days).
Do you accept Visa/MasterCard/AmEx credit/debit Gift Cards?
We accept all PayPal payments, and PayPal does accept credit/debit gift cards, as long as they are activated for online use. You will need to activate your card for online use in order to use it; see your card for details.
I don't have a PayPal account. Can I still use thersgold.com?
Yes! You can pay using a credit card even if you do not have a PayPal account! At the bottom of the PayPal payment screen you will see an area that says 'Don't have a PayPal Account?' Follow the link and you will be able to enter your credit card information without creating a PayPal account!
What if I don't receive my Runescape Gold?
Check your PayPal account to see whether your payment was processed as an eCheck. If you paid by eCheck, you will not receive your credits until the eCheck has cleared, approximately 5 business days. If you did not intend to pay by eCheck, just contact us by live chat and we will be happy to refund it for you.
Do you buy Runescape Gold or RS gold?
Yes, you can contact our live chat, and we will talk about the details.
Do you have a referral program?
We do not currently have a referral program, but we may offer this feature in the future!


Contact Us
Skype: goldicqteam

(24 X 7 Online)

Yahoo: mmobread


Aim: mmobread


Icq: 566963819

Sell to us Skype:
goldicq

(24 X 7 Online)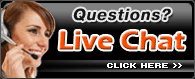 Delivery
1.Our promise for Runescape Gold sending is 8 mins-24 hours.

2.After you pay, please contact with our online support , we will arrange a face to face trade with you in game.

3.If you any questions, you can see the FAQ first. If your questions are not included in FAQ page, you can contact us by any way listing on the site.




Note
Please write down the following information in your PayPal payment note:

1. Character name
2. Any Instant Messenger you are using.(If you have one)